Have you ever been in a room filled with people and you somehow just knew that everyone was smarter than you? My answer to this question would be no, obviously, since I am the most intelligent person in the world.
Just kidding. I went to school for media production because I'm a no-good assbutt and all I wanted to do in university was write stupid jokes and watch movies in class. I also forgot to apply for graduation… twice. I would post my actual graduation photo below, but you know what? I forgot to do that, too. Instead, please enjoy this photo my brother sent me in the middle of the night via Snapchat:
The Fourth Dinner at Chez Lisgar
For our fourth dinner, we decided to go hands-on with our St. Patrick's Day celebrations and prepared Guinness-braised lamb tacos with homemade tzatziki and hummus.
I want to take this time to sincerely thank crock pots for existing. Throw everything into one receptacle, turn said receptacle on, and then just leave it alone for a few hours? The same strategy certainly does not work in most situations in life, but as long as you have good food, who cares about anything else?
Our guests were the delightful Dee (law school graduate and currently working towards a PhD in business), her friend Hayley (social worker focused on aiding individuals struggling with mental health and addiction), Nadya's cousin who also has the same name, but spelled N-A-D-I-A (sells hella fancy medical equipment), and her friend Maaji (comes from a family of restauranteurs).
Both Dee and Hayley graduated from McGill University and then University of Toronto, so I obviously had to show off my intelligence with the story of how I forgot to apply for my own graduation (twice!!!!!!!!!!!!). As the night progressed, we started chatting about the strange culture of online dating and since we have now established that I like to run my mouth on subjects I know absolutely nothing about, I shared my number one tip to ensure a good first date: steal something together.
While my poses in certain above photos may be questionable, my food photos are very on point.
We finished off the night with a Nadya original dessert, Nutella and chocolate covered peanut butter balls with a sprinkle of crushed walnuts. Basically like a Reese's Peanut Butter Cup, but better.
Discussing the things that matter most
Needless to say when strangers meet for the first time, it can often take a while to feel comfortable. Hayley and Dee were the first of our 4 guests to arrive that evening. We already knew from excessive Facebook stalking that Dee is a fan of Broad City, so we had something to talk about. On a side note, if you have not seen Broad City, stop reading this article and go watch it right now. Here's a link to Much.com where you can watch the latest episode online. You're welcome.
Now Hayley on the other hand, we knew nothing about. What was her story? What was her last name? Where was she born? When did she find her purpose in life? What are her greatest strengths? Weaknesses? Fears? These are the questions we wanted answers to, people! Unfortunately, none of these questions were answered and we actually forgot Hayley's first name the next day (no disrespect, Hayley)..We remembered it later, though…after asking Dee for confirmation…
What Hayley did tell us about, however, were her experiences with online dating. She mentioned an app she had attempted using called Her. The app is geared mainly towards queer women. Naturally, Nadya and I decided to download it and see for ourselves what all the fuss was about.
What we discovered: it's basically like Facebook meets Tinder. For lesbians.
As all this dating talk was taking place, you might be wondering what Nadia and Maaji were doing? Well, they were getting drunk in silence at a different table.
Now as I mentioned, Nadya's cousin Nadia (are you keeping up?) works in the pharmaceutical industry. But guess what she sells specifically? Penile implants.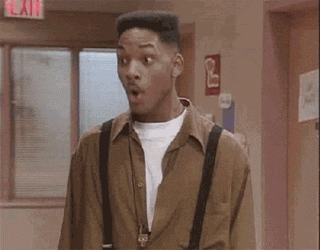 That's right, fellas. If you're looking to make your special guy shine above the rest, Nadia is your gal! She also sells lasers to vaporize prostates (what?!), kidney stone medical devices, and a whole wide range of urology medical devices.
When Nadya and I first initiated Chez Lisgar, we went into it with the hopes of meeting interesting people in Toronto. For the past month we have been so lucky to meet such a diverse group of Torontonians. Never did I EVER think that I would meet a woman who made her bread and butter by selling penile implants. Both the irony and the majesty of the thought is enough to make me cry tears of joy.
All in all, the night was a much-needed celebration of accomplished women. Each of our guests were extremely funny, kind, intelligent, and excellent conversationalists. Did we discuss the sad disparity between men and women in the Fortune 500? Yes! Did we joke about the medial community's obsession with erectile dysfunction? Absolutely! Did we chat about the racial politics of dating? You bet! Do you know why pop culture depicts covens as these underground all-female witch gatherings? Because when women congregate and do cool shit together, it's magic.
Want to get in on the action? Request a reservation at Chez Lisgar here!
Cover image made with infographic maker Venngage
Photography by http://www.eldiephotography.com